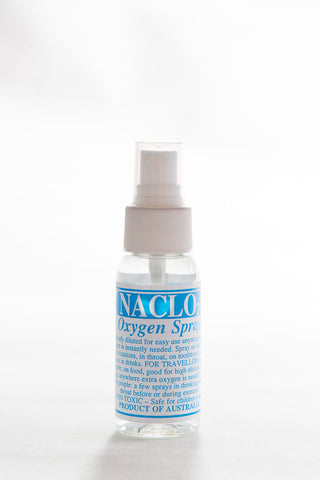 Stabilised Oxygen / MMS Spray
Already diluted for easy use anywhere extra oxygen is instantly needed.
Spray on bug bites,  skin irritations, in throat, on toothbrush. 
2 or 3 sprays in drinks. FOR TRAVELORS  Spray in drinks, on food, good for high altitudes, and jet lag. Also while on the plane. 
Non Toxic  Safe for children to use. 
---
We Also Recommend